One of my goals this summer is to read one book each week. Now, this is not going to be an easy goal. Knowing me I'll get distracted by the internet, or just put off reading (unless I'm really into the book). But nevertheless, I'm setting goals this summer because I want to become a better "me", and I believe reading some good books will help me get there. I think this crazy realization that books could actually do me some good happened when I read The Fault in Our Stars by John Green. I. Could. Not. Put. It. Down. No joke. I also talked about it constantly until my best friend was basically forced to read it.
Currently on my desk I have the first book for my "summer reading" by none other than John Green again. This one is Looking for Alaska. I read the preview a long, long time ago on my Kindle, and decided to buy it after reading TFIOS. I'm on page 51 (to be exact) and honestly, I haven't really gotten into it yet. I'm assuming I will soon enough though.
So Looking for Alaska is my first book of the summer. I also have Paper Towns by John Green on my bookshelf, but I'm going to explore some different authors before I read another one of his books (Sorry John Green! Still love ya!).
Side note: I'm really excited because I just ordered four books from Barnes & Nobles last night... The next four I mention are them.
1st: If I Stay by Gayle Forman
(I can already feel the tears running down my face, oh my gosh.) So coincidentally a trailer during the TFIOS movie was for this book (which is being turned into a movie). I cried during the trailer, so I'm like: okay, this has to be a good book then. Plus, I'll finish it in time to see the movie when it comes out in August. So get your tissues ready and watch the trailer.
2nd: Anatomy of a Single Girl by Daria Snadowsky
I'm not very good at summarizing plots, so I'm just going to talk about what I think it'll be about rather than try to rephrase the provided summary. This book really stood out to me - mostly because of the title. It reminded me of myself. I've been single for many, many months now, and I'm starting to like it more and more. Relationships are great and all, but there's something to be said for a girl that doesn't need to be with a guy to be happy. It's important to be yourself no matter what and someone, someday will come along and like you for it. I'm excited to read this because I'm itching to find out what it's really about.
3rd: Never Have I Ever: My Life (So Far) Without a Date by Katie Heaney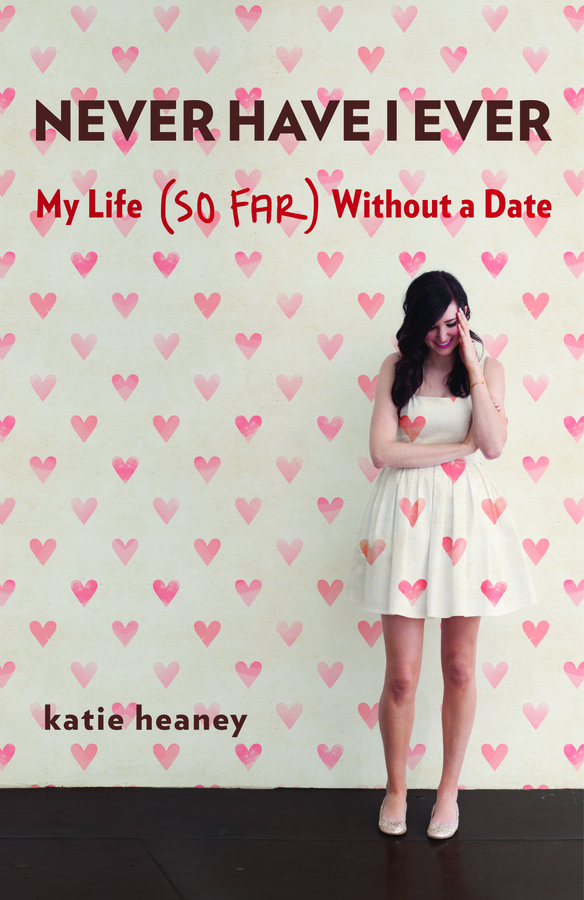 This one's going to be so interesting. The plot is all in the title: yes, she has never been on a date, had a boyfriend, or anything like that. She's 25. It's suppose to be funny, but also super relatable even for girls who have been on dates and such. I was so drawn in by it that I couldn't resist. I'll definitely have a follow-up post for this one.
4th: How to Be Interesting (In 10 Simple Steps) by Jessica Hagy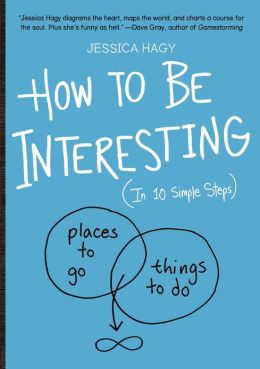 I'm going to put myself out there for a minute: I think this is going to help me a lot. A lot of the time I feel like nobody really wants to get to know me and that needs to change. I have pretty low confidence it seems. This book seems like a great tool for me to go out and reign that confidence back into my life. I'm sure this book has some great life lessons for anyone and everyone.
So those are the books I have bought so far. But I also have a whole wishlist saved to a Wanelo collection. I have listed six books, so I'm going to continue with just two more that I will read this summer.
First They Killed My Father by Loung Ung
The next one on my list is one that I surprising received today at my "moving-up" type ceremony at school. The award I got is called a Book Award and they are given to Juniors who fulfill certain requirements and attributions. My Book Award was granted to me by Saint Michael's College for academic achievement with a social conscience. The book is about the Cambodian Genocide, something I actually learned about when I was very young because my dad took a trip to Cambodia back in 2005. It'll be very interesting to learn more about something I've heard about for years. (Shout-out to Saint Michael's College! Thank you; I'm so honored!)
Full Frontal Feminism by Jessica Valenti
I think the issue of Feminism is so interesting and so important. Personally, I wouldn't go as far as to call myself a feminist, but I believe in the power of women. I think especially now, my generation of women are loosing power when women a generation, two generations before us fought so hard to get us the rights we now have. It's still an uphill battle for women, but we've come a long way and we still have to stand our ground.
I hope you've enjoyed my list and I look forward to reading all your comments!